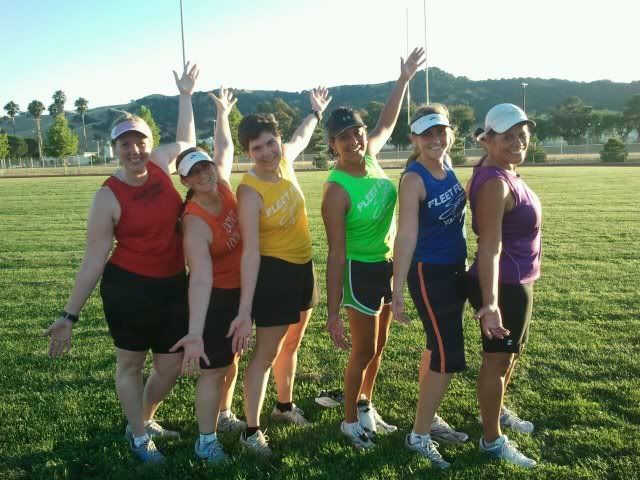 This awesome rainbow was totally unplanned.
4 of us are coaches – Me, Nicole (orange), Christa (blue) and Julia (purple). When Rachel (green) got to the track we had a good laugh and said we just needed a yellow. Then Karina showed up a few minutes late in a yellow tank top to complete the rainbow! We were like, we HAVE to get a photo of this awesomeness.
Fleet Feet always makes running fun.